Ocoee River Property Management Services
This Ocoee River Cabin Rentals website is owned and operated by Cuddle Up Cabin Rentals. We're located at 224 Blue Ridge Drive in McCaysville, GA 30555. For over 12 years we have specialized in delivering an exceptional vacation experience for our rental guests that includes our beautiful, fully equipped vacation cabin rentals, in Tennessee along the Ocoee River, and the Toccoa River area in Georgia. Cuddle Up also provides professional, turn-key property management services to our property owner customers who are looking for exceptional booking rates and care of their properties as if their properties were our own. Through friendly relationships with our guests and professional relationships with our property owners, Cuddle Up is able to meet the high standards of both.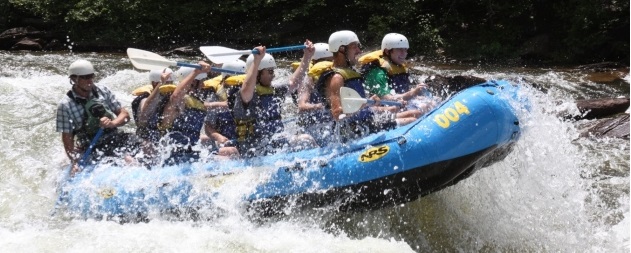 Marketing Vacation Properties
The marketing of the vacation properties for our property management owners begins with a high performance website. Our website features great content that attracts visitors, and delivers a very easy way to shop for and book a vacation property along the Ocoee River. Our monthly marketing helps boost booking rates and helps our property owners rest knowing their property is in good hands with Cuddle Up.  
Ocoee River and Blue Ridge
We are immersed in the Blue Ridge and Ocoee River areas and very much enjoy providing property management services throughout this beautiful vacation area. We offer guests and cabin owners 24/7 maintenance, an after hours emergency service, unrestricted owner blocks and so much more, all at a competitive management commission.      
Thank You
Thank you for your interest in joining the Cuddle Up family here in the beautiful North Georgia & Tennessee Mountains. Contact us today, let's talk, and let's meet. We are delighted with the prospect of working for you.
Cuddle Up Cabin Rentals 
224 Blue Ridge Drive 
McCaysville, GA 30555
(706) 964-6032